Story by Jess Werb
On a recent fall evening, UBC Okanagan Bachelor of Management (BMGT) alumnus Dustyn Baulkham found himself making a speech to a group of entrepreneurs, artists and leaders from across the country. In a November 6 virtual gala ceremony that included remarks from Prime Minister Justin Trudeau alongside performances from the likes of Canada's Drag Race winner Priyanka, Baulkham was announced as the winner of Canada's LGBT+ Chamber of Commerce Young LGBT+ Entrepreneur of the Year Award.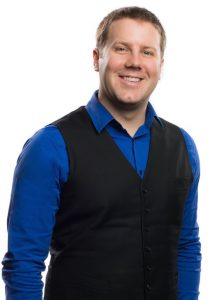 The award was well-deserved recognition for Baulkham's tireless efforts in leading positive change in the Okanagan by curating inclusive events, experiences and programming—including the development of a new streaming platform hitting digital airways from Kelowna. Unicorns.live launched in June 2020 with a lineup of artists ranging from the outrageous to the poignant and has been growing steadily in popularity ever since. The platform is just the latest endeavour undertaken by Baulkham's company, Rebellious Unicorns, which has quickly established itself as the Okanagan's leader in the creation of community-building events and entertainment for, and from, the LGBTQ2+ community.
"We streamed all the Kelowna Pride events, including the drag competition," says Baulkham, noting that Unicorns.live has attracted viewers from across the U.S. and Canada, including Texas, California, Ohio, New York, Missouri, Quebec, Ontario, and Alberta. The success of the platform doesn't just extend to Baulkham; Unicorns.live operates with a revenue-sharing business model that supports the artists as well. "Thirty-five per cent of our subscription revenue goes back out to different creatives," he explains. "The performers get rewarded based on people watching their content on the platform so that it's not just us benefiting in the long term. It also benefits the community."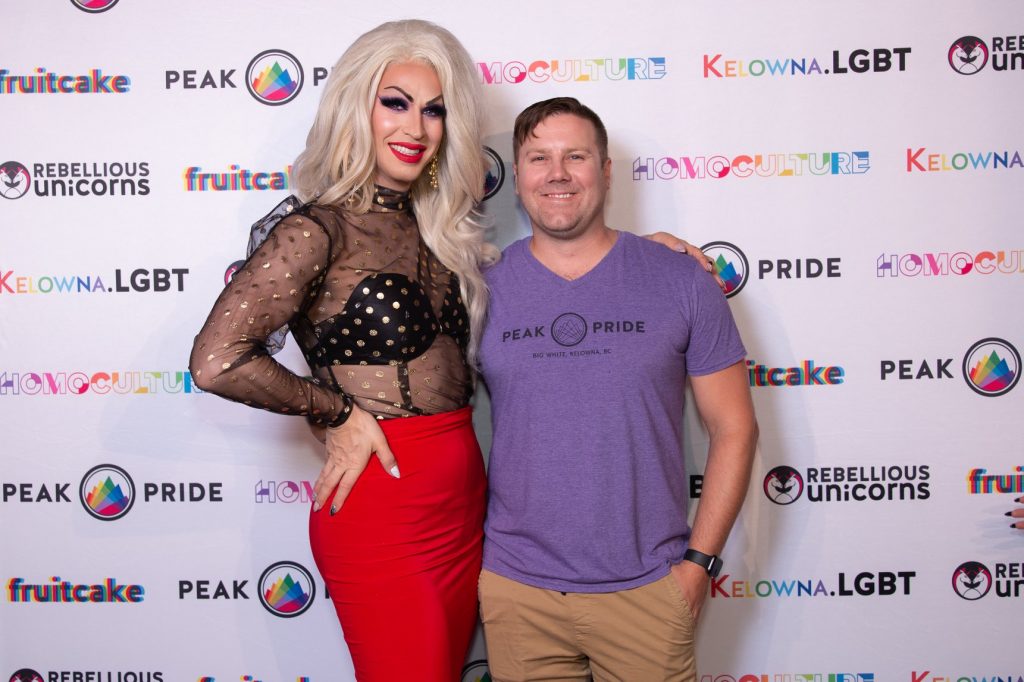 While it may appear to be the result of careful planning and coordination, Unicorns.live was the result of fast thinking on Baulkham's part, as the COVID-19 pandemic looked set to jeopardize a new Rebellious Unicorn music initiative. "About a week before the big shut down in March, I'd received provincial funding from Creative BC to create QUSIC, a music series elevating the voices of LGBT2Q+ musicians across the province," he recalls. "I had the cheque and thought, 'Well, what do I do with this?' Everything we had planned for, we couldn't do.
We started with a model that was part in-person and part streaming, and as we were going through that process, I thought, 'Why are we only streaming this? Let's create something bigger.'"
That type of bold thinking and business savvy is a thread that runs through Baulkham's career, beginning with his time in the Faculty of Management's BMGT program, from which he graduated in 2010. Baulkham enthusiastically got involved in a range of extracurricular activities, including several marketing and business competitions like JDC West and the Manitoba International Marketing Competition, while also working at BMO Bank of Montreal in Kelowna as a financial services manager.
Following graduation, Baulkham worked in talent acquisition and, later, as a team manager for TD Bank, positions which took him from Kelowna to Chilliwack, Vancouver, and London, Ontario. In 2015, wanting to return to the Okanagan, Baulkham took a position as the workforce development officer with the Central Okanagan Economic Development Commission, before moving on to the role executive director of the Arts Council of the Central Okanagan. Baulkham stepped down from the arts council role in 2019, to focus his efforts on Rebellious Unicorns, the production company he founded in 2017 with the launch of Peak Pride—an annual winter LGBTQ+ weekend hosted at ski and snowboarding resorts around the province.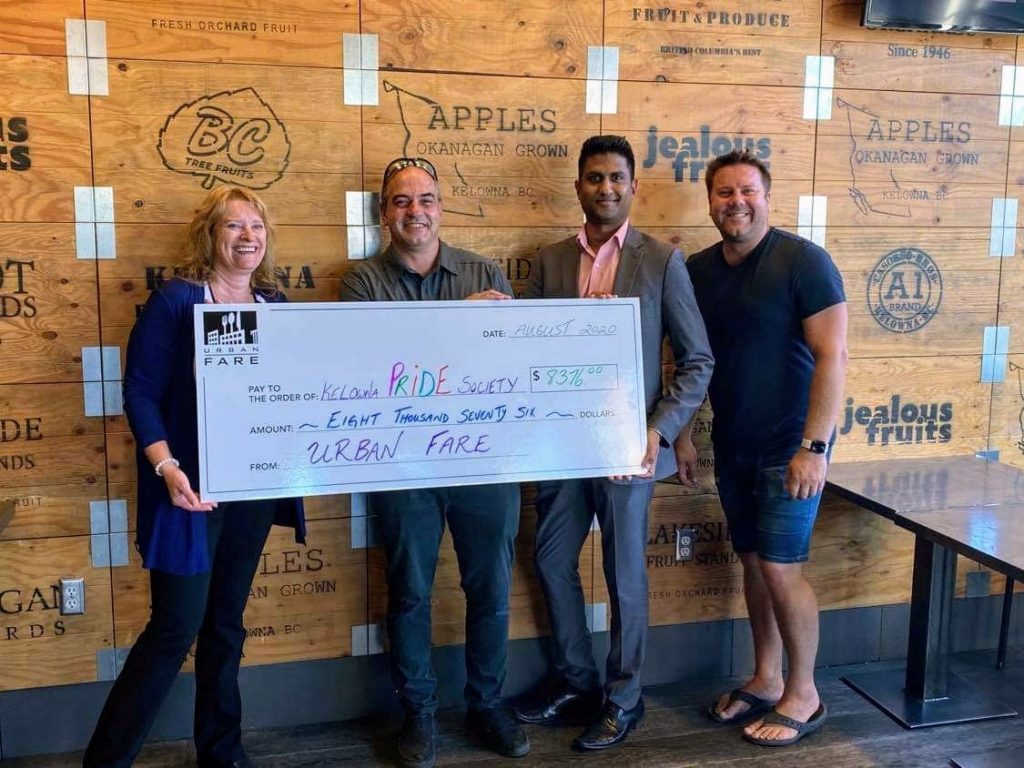 "I'd always kind of done some event planning and organizing, especially in the LGBT community, and it was just a very natural fit for me,"
Baulkham says of launching his first Peak Pride event in 2019, at Big White Ski Resort in Kelowna. "At first, we didn't realize how expensive it was going to be, so we started doing our monthly FruitCake club nights, which were very profitable."
As the events grew in popularity, Rebellious Unicorns flourished as well, gaining fans in the local community, as well as support from government grant programs to produce more LGBTQ+ events in and around the Okanagan. Today, the company's offerings include Peak Pride, now at Sun Peaks Resort, Silverstar Mountain Resort, RED Mountain Resort and Big White Ski Resort; FruitCake, the Okanagan's only monthly drag show and inclusive club night; The MX, Kelowna's monthly LGBT2Q+ community networking event; the online resource Kelowna.lgbt; as well as the new QUSIC and Unicorns.live initiatives.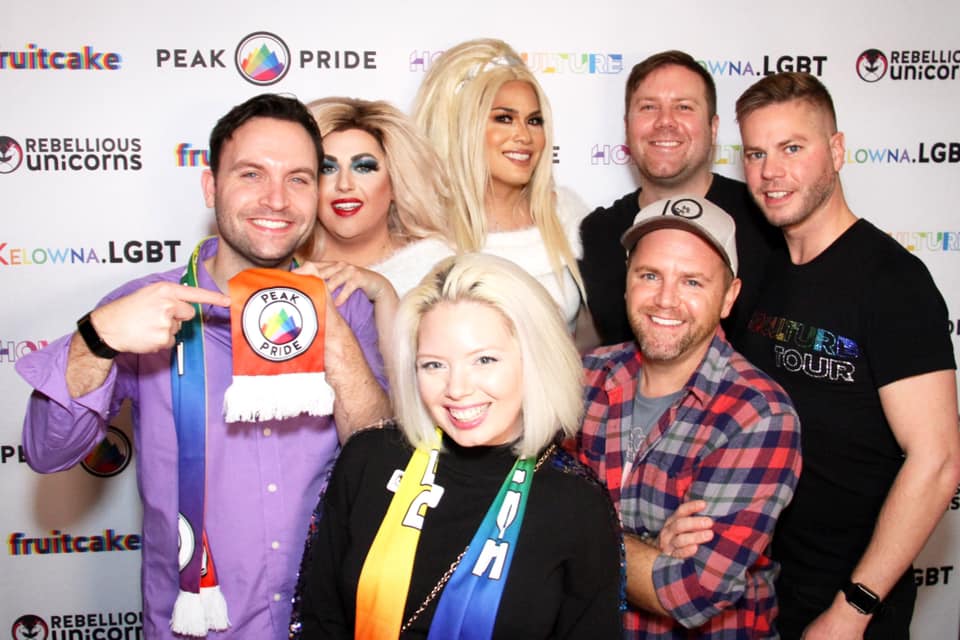 While COVID-19 has forced FruitCake, The MX and, likely, Peak Pride into temporary hiatus, Rebellious Unicorns is galloping forward, focusing on expanding its virtual events, and continuing to support the LGBTQ+ and the arts and entertainment community. "I always want to feel good about what I'm doing, even with business," notes Baulkham. "When you have people come up to you, genuinely thanking you for what you do, it really means a lot."
As Baulkham,  reflects on his career trajectory to date along with this recent award of Young LGBT+ Entrepreneur of the Year, he offers some advice for new BMGT students as they embark on their journeys through school and beyond.
"Take as much as you can from your time at school," he says. "Take part in those extracurricular activities, because that's where you can start applying some of the education that you've learned. And, also, follow your gut and follow your heart. Do something you're passionate about, not that's just going to pay your bills. Enjoy what you're doing."
And, he says, there's one more thing: "Try to make the world a better place."